Group News | 2018.01.26 | 437
LandGlass Recognized as One of Innovative Large Enterprises in Luoyang
Recently, LandGlass is successfully selected into the list of the Innovative Large Enterprises of the City by the department of science and technology in Luoyang. For the selected enterprises, Luoyang will offer 28 supporting measures involving 10 aspects according to the relevant policies in the efforts to improve the innovative capabilities of the outstanding enterprises.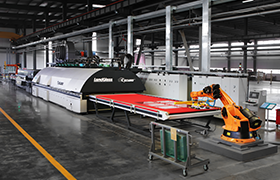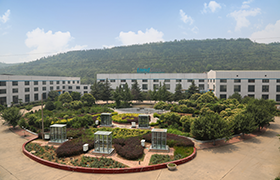 Over the years, as a science and technology innovation-oriented company, LandGlass has always adhered to forging its competitiveness through a sound technological innovation system and stimulating the innovative capability of the enterprise. At present, the company has established an independent R&D center staffed by high-quality research and development teams. It has applied for more than 600 domestic and international patents and is certified as the R&D base for postdoctoral study in Henan province. Products such as JetConvection glass tempering furnace, Cyclone series glass tempering furnace, and LandVac fully tempered vacuum insulated glass developed by the company have been widely acclaimed in the industry. In addition to focusing on its own R&D capability, the company is also improving the quality and efficiency of its multi-sectoral and multi-disciplinary innovation projects through the effective use of social resources available.
Being named as one of the innovative large enterprises in Luoyang represents the recognition of the LandGlass' efforts over the years in developing key technologies, establishing industrial innovation alliance, as well as building up high-level innovative platform and talent clusters. By taking full advantage of the supporting measures from the city, LandGlass will continue its endeavor in promoting technological innovation, commercialization of technologies, improving the company's leading ability in the industry, and strives to become a world-class innovative enterprise.