Group News | 2019.09.29 | 1093
The Very First Certificate to the Vacuum Insulated Glass that Delivers Remarkable Performance
LandVac passed the review conducted by CTC and received the supreme AAA Green Building Product Certificate and the certification for Three-star Green Building Material Mark!  
Another Great News for LandGlass in the Fall of 2019! Right after being successfully selected into the "2019 Guangdong Green Low-carbon Building Technology and Products Catalog", LandVac passed the review conducted by the China Building Material Test & Certification Group Co. LTD. ("CTC") and received the supreme AAA Green Building Product Certificate and the certification for Three-star Green Building Material Mark!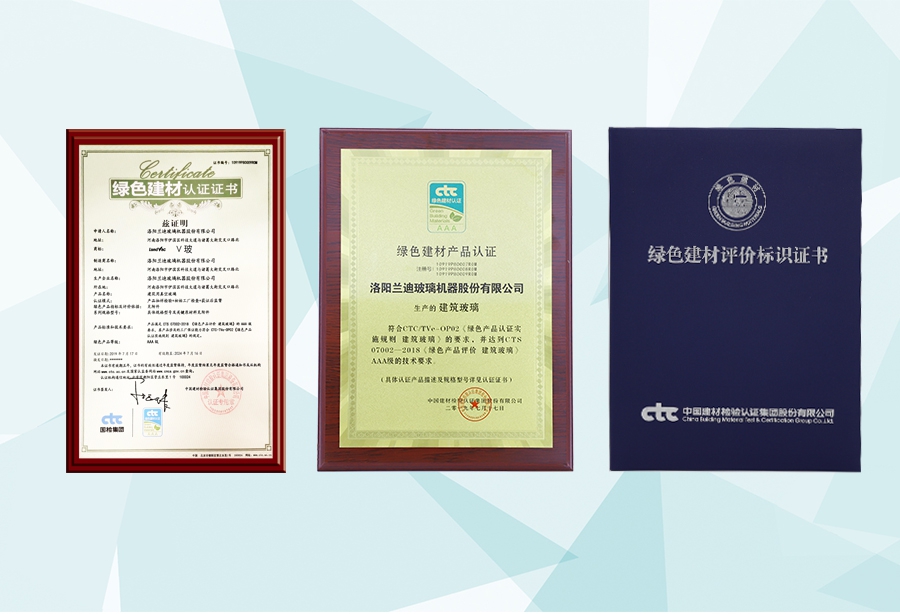 As the home and the leader of green product certification technology in China's building material industry, CTC is an authoritative certification body approved by the Certification and Accreditation Administration ("CNCA") and recognized by the China National Accreditation Service for Conformity Assessment ("CNAS"). In this review, CTC evaluated LandVac in four aspects according to the requirements set forth in GB/T35604-2017 standard, "Green Product Evaluation - Architectural Glass": resources, energy, environment, and quality. In addition to the review of the product's performance in thermal insulation, noise reduction, extreme dew point, and ultra-thin light structure, it gave even more weight to LandVac's quality indicators such as optical properties, color rendering index, energy efficiency, and even distribution of stress. Special attention was also given to the manufacturer's production practice concerning the management of pollutant emission, working environment, and safety. After systematic and rigorous evaluation, in the end, LandVac is awarded the supreme certification for green building materials in China. It is also the very first green building material certification issued to a domestic vacuum insulated glass. This award is the recognition of LandGlass' R&D efforts in vacuum insulated glass and the breakthroughs made in production management. From now on, LandVac becomes one of the authenticated green building products in China.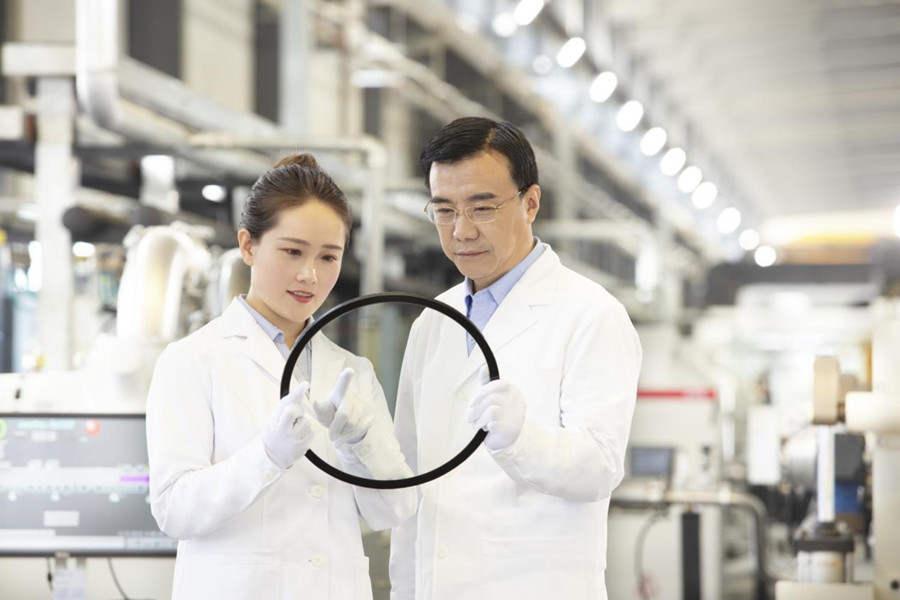 While our country is vigorously advocating sustainable development, the era for green architectural products and green buildings has arrived. The wide application of energy-efficient materials has become an inevitable trend. As a new high-performance energy-saving product, LandVac has passed a series of authoritative certifications such as the SGCC safety certification, RoHS lead-free certification, energy-saving product certification. It has also been selected into the "Catalog of the Recommended Products for Passive Low-energy Buildings" of MOHURD. The excellent performance of LandVac vacuum glass has been widely confirmed in many fields including energy-saving buildings, smart homes, transportation, national defense, and military, etc. The intelligent, high-end, and green LandVac vacuum insulated glass will continue to promote the upgrading of construction materials, making its contribution to the development of an ecological civilization in China.